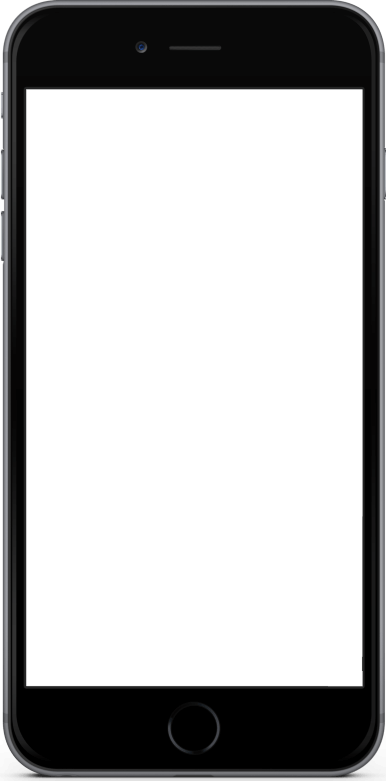 Know what locals know
Riga Original app offers you one simple local insight of the place or event that gives you the full flavour and picture. Our local insight is something your local buddy would tell you who is totally neutral and does't push any personal preference. Search for whatever you are looking for from speciality coffee shops to the local, secret Wednesday party spot and more. No more tourist traps, no bs, no bias opinions! Know what Locals know!
The concept
We do not BS tourists. We say how it is. We are neutral. If the place is very popular, we will let you know. We will never say a place is popular among locals if it is not.
We want tourists to know what locals know. At the moment we are your local guide and friend only in Riga, Latvia, but we want to give you the best possible information wherever you go and we are working on it. We are the local buddy who knows all the places, not just the ones he/she likes. Local App does not review places. It tells you what a local buddy without any specific preference would tell you.
The best of Riga in your pocket
At the moment we are your best local information guide in Riga!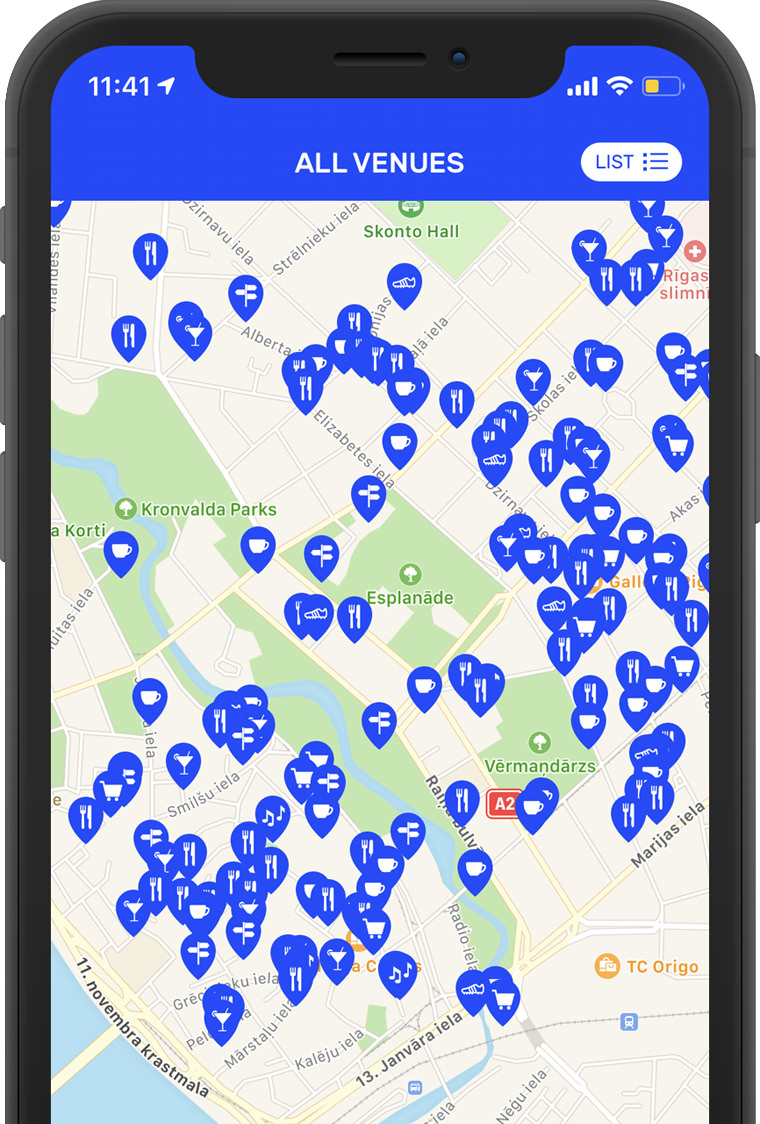 Categories
Browse through one of our categories or just use Search! You will find everything Riga has to offer from cute cafeterias and popular speciality coffee spots to cool local brunch places, bars and nightclubs.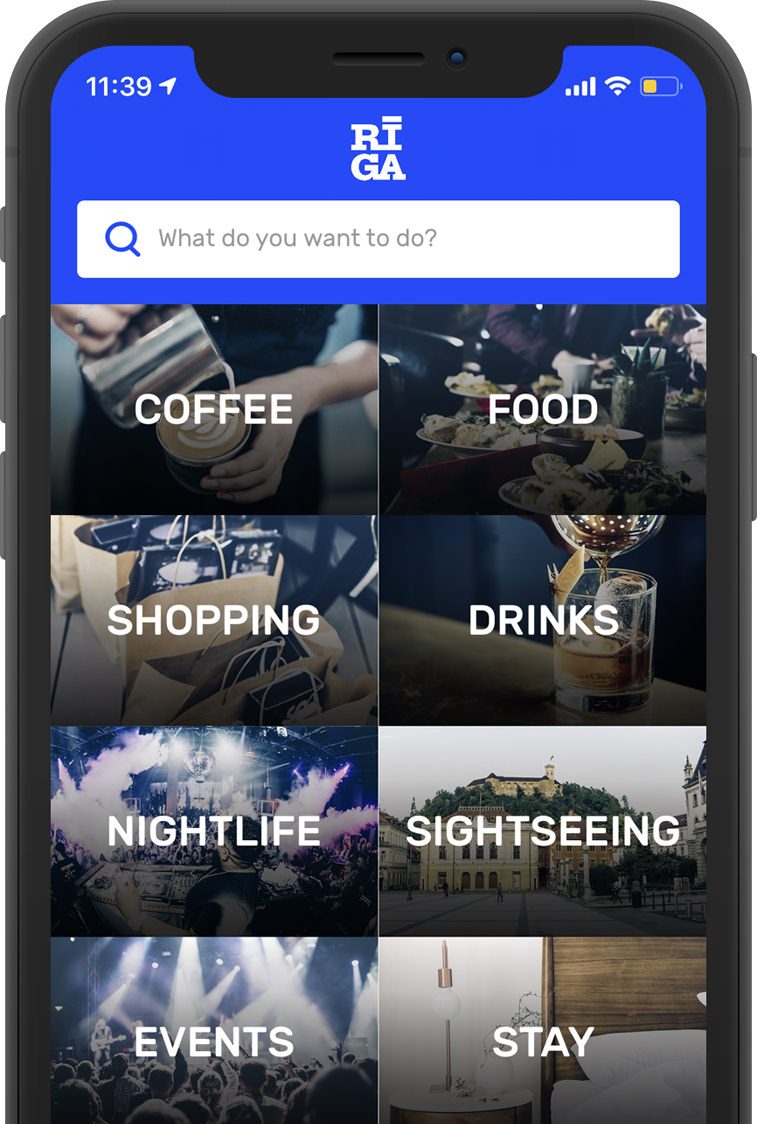 Search
Search for that local secret Wednesday party spot or the coolest place for a Sunday brunch. For example the most popular nightlife spot in Riga on Wednesdays is "Piens"! It is outside Old Riga and most tourists unfortunately stay only there. You can also search for specific places you have heard about, to find out what we have to say about them.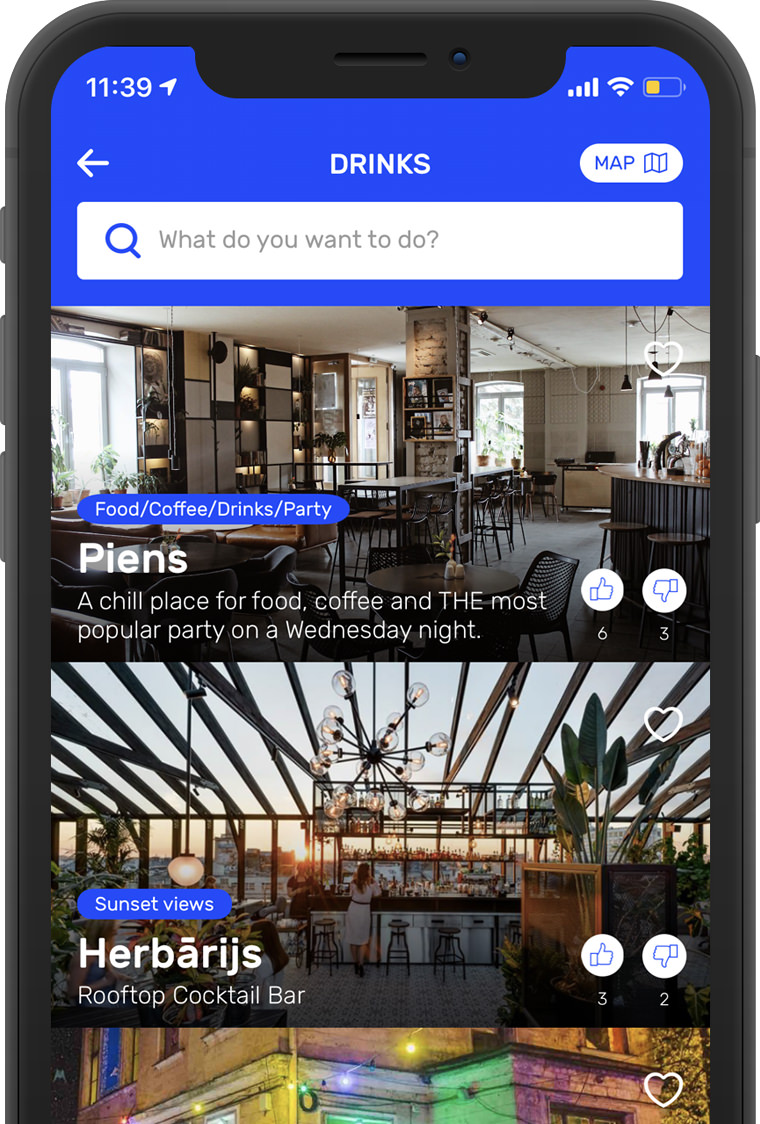 Venue details
Local Insight
Read our no bs, non bias, totally neutral Local Insight of the place. It is not a review or an advertisement. We offer neutral local knowledge of the specific place, so that you don't have to go through 50 reviews or read promotional texts on a website. Local Insight content is real and will give you an insight of what to expect.
Locality Meter
Tells you whether it is a local or tourist spot.
Location
Gives you directions so that you know where to go!
Price
Gives you a good understanding of how many pesos, benjamins, bitcoins, rupees or euros you can expect to spend.